8th - 12th October 2022
[Mission] to WEFTEC 2022, New Orleans (8 Oct ~ 12 Oct 2022)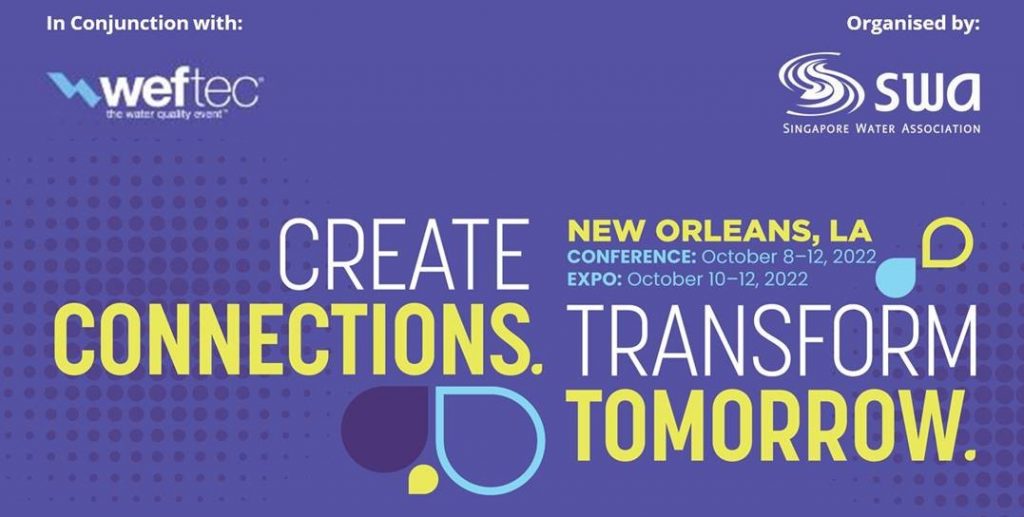 Dear SWA Members & Partners,
In conjunction with Water Environment Federation's Technical Exhibition and Conference (WEFTEC) 2022, SWA is organizing a 5-day mission (8 Oct ~ 12 Oct 2022) to New Orleans as part of our continuous effort to enhance our members' competitiveness through exploring new markets and technology adoption.
Create Connections. Transform Tomorrow.
Tap into the power of your community to transform the future of water.
There is no better place than WEFTEC to meet water professionals from around the world and experience first-hand the best in water quality education, leading experts, the latest technology and trends, and proven solutions. Create connections and transform tomorrow at WEFTEC 2022.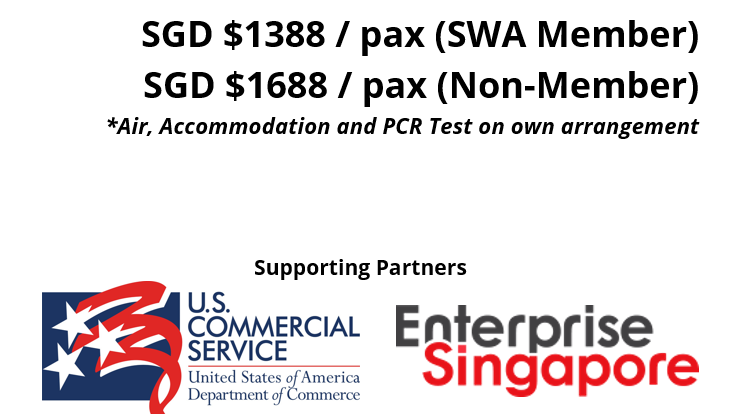 Meetings with US Water Utility

Site visit to US Water Assets

Complimentary Trade Visitor pass

1 Lunch & Welcome Dinner

Coach provision for site visit

B2B meetings at WEFTEC


(

Click HERE

to

register

your

interest for B2B)
Registration is now opened!
Simply complete the attached form and return to kenny@swa.org.sg
*Registration closes on 8th September 2022 at 2359 hours.
For more information, please contact Mr. Kenny via mobile 8163 9945 or email at kenny@swa.org.sg