20 June 2021
SWA Golf @ SIWW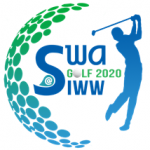 SWA Golf is back again for the 5th year!
This year, SWA Golf @SIWW will be held on 20th June 2021 at the Singapore Island Country Club's Island Course.
Held in conjunction with Singapore International Water Week (SIWW), the SWA Golf is yet again the perfect social gathering for business networking with high-level officials, heads of industry and opinion-makers in the water business nationwide. Participants to the tournament can look forward to various fun-filled activities and enjoy great hospitality while witnessing golfing action when it kicks off on a Sunday morning. With a myriad of attractive Hole-In-One prizes, gifts and lucky draw prizes to be won!
Be part of this must-attend golf event and participate in a corporate flight at $2,000 per flight or as an individual golfer at $500 per golfer. To make the golf event a success, SWA seeks to make the event affordable and we hope to defray some cost through our sponsorship programme. As a sponsor, your company will enjoy the privilege of having your company name recognised at the event, boosting your publicity mileage and corporate profile. We have a wide array of sponsorship packages available, as detailed below in the attached appendix, and would be pleased to explore alternative proposals with you.
We need your good support to make this event a resounding success. Your contribution to this event is important to us.
Thank you very much and we look forward to seeing you at the SWA Golf.
Yours faithfully,
SINGAPORE WATER ASSOCIATION
Johnson Tang
Chairman
SWA Golf 2020 @ SIWW Organising Committee
Sponsorship Packages – 2pages : Annex A
Participation Form – 2 pages: Annex B