16 – 21 Sep 2018
SWA-Tokyo Mission Trip
SWA – Tokyo Mission Trip
in conjunction with
IWA World Water Congress
& Exhibition 2018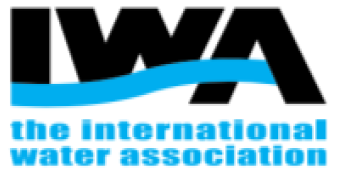 Organised by:
Supported by:
This year, SWA is organizing a trip to Tokyo where we bring forward the Singapore and Japan water community together to share knowledge and learn from each other. Delegates will get to look at the real challenges of this Mega-city, showcasing innovative water technology and expanding network and business opportunity in the congress.
Date

Programme ( * subject to change )

Day 1:

16 Sept (Sun)

(Delegates Welcome Dinner)

Departs SIN via SQ 632 ETD 08:00/ ETA 15:55

Day 2:

17 Sept (Mon)

(Breakfast) 9am to 5pm @ Expo

– Customized Meetings

– Japanese Pavilion (Research and Government bodies)

– Smart Water Networks Pavilion (TBC)

Day 3:

18 Sept (Tue)

(Breakfast) – Singapore Business Seminar (* Jetro HQ )

09:00: Opportunities in Singapore Water Industry (presented by PUB)

09:20: 5min Snapshot Presentation by Singapore Companies

10:00: B2B Matching Event – Part 1

11:00: Coffee Break – Networking Session

11:30: B2B Matching Event – Part 2

12:30: Delegates Free and Easy or site visit to ioT/Big Data firm (TBC)

Day 4:

19 Sept (Wed)

(Breakfast / Lunch / Dinner)

09:00: Departs from Hotel for Site Visit 1

10:00: Site Visit 1 – Kawai Purification Plant @ Yokohama

12:00: Departs for Lunch

14:00: Departs for Site Visit 2

15:00: * Hitachi Innovation Center (TBC)

17:00: Departs for Dinner

20:00: Departs to Hotel

Day 5:

20 Sept (Thu)

(Breakfast) 9am to 5pm @ Expo

– Customized Meetings

– Emerging Technologies Challenge Exchange Hub (TBC)

Day 6:

21 Sept (Fri)

(Breakfast)

Departs Tokyo (Haneda) via SQ 633 ETD 17:05 / ETA 23:05

Flight + Hotel Accommodation

Adult Single Occupancy

Adult Twin/ Triple Sharing

SQ Return Economy Flight

Tokyo Bay Ariake Washington Hotel

* SGD 2658

* SGD 2298
* Payable to Chan's World Holidays Pte Ltd * Companies may apply for Double Tax Deduction Scheme (DTD) administered by Enterprise Singapore for up to two employees per company.

Participating Fees : SGD 990 per delegate, payable to SINGAPORE WATER ASSOCIATION
If you are interested, please do not hesitate to fill in the registration form by 25 Jul 2018.
Click here for the Registration Form