9 April 2019
Technical Site Visit to Stamford Detention Tank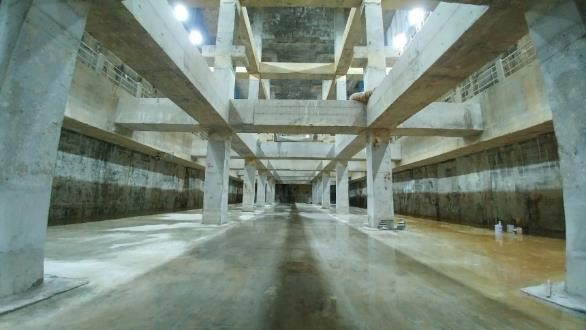 Singapore Water Association organized a technical site visit fro 18 participants to Stamford Detention Tank (SDT) on Tuesday, 9th April 2019 to understand how SDT can temporarily store stormwater from the drains during a heavy rainfall.
Programme Details
Date: Tuesday, 9th April 2019
Time: 9:00am – 12:45pm
Site Address: 1 Tyersall Road Singapore 257683
9.00am – Registration at 80 Jurong East Street 21 Level 1 Lobby
9.30am – Coach to leave for Stamford Detention Tank (SDT)
10.15am – Reach Stamford Detention Tank for security clearance
10.30am – Tour around SDT facilities and structure
11.00am – Presentation on Stamford Detention Tank (SDT)
11.15am – Video on Stamford Diversion Canal (SDC)
11.30am – Q&A session
12.00pm – Coach to leave for SWA office
12.45pm – Reach SWA office
Two-way transport will be provided from SWA at 80 Jurong East St 21
Coach will leave at 9.30am sharp.
For more information, please contact:
Ms Cecilia Tan, Association Manager
Tel: (65) 6515 0812
Email : cecilia@swa.org.sg
?Registration
To register for this technical visit, please fill up the attached registration form and email to cecilia@swa.org.sg by 31 March 2019. Registration will be on a first-come first served basis (capped at maximum 20pax only). Each company may register up to 2 participants.
Participants are advised to make payment for the full fee of SGD30.00 per pax prior to the site visit to ensure that your registration is confirmed and accepted.