22nd November 2021
[e-Roadshow] World Water-Tech Innovation Summit 2022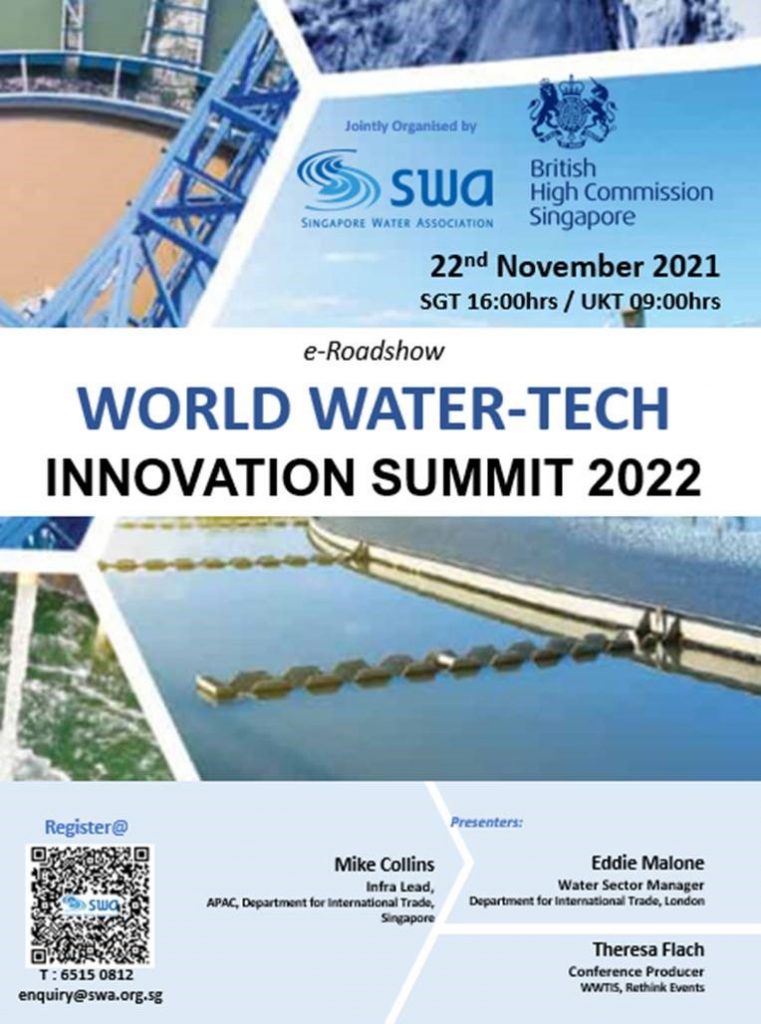 Dear SWA Members and Partners
The Singapore Water Association is pleased to bring to you an e-Roadshow by British High Commission Singapore – World Water-Tech Innovation Summit in London on 22nd November 2021, Monday at SGT 4 pm / UKT 9 am.
World Water-Tech Innovation Summit (WWTIS) is the UK's flagship water forum for international stakeholders focused on advancing the commercialisation of advanced water and wastewater solutions. Utilities, regulators, engineering firms, technology giants, start-ups, and investors come together to exchange insights, be inspired, and identify future partners.
It is one of the largest gatherings of water industry professionals – a fantastic opportunity to meet and share ideas with experts from all over the world – 2021 saw participation from delegates from 46 countries.
Learn from the organiser, ReThink, on what makes WWTIS a must-attend event and how you can benefit from all-conference.
The UK Department for International Trade and British Water will be sharing a brief overview of the UK water sector.
We hope you can lock this date and time in your calendar and join us for a robust event!
Register here!
For further queries, please contact SWA at T: 6515 0812 or enquiry@swa.org.sg.
Download EDM