10 October 2019
Emerging Trends in the Water Industry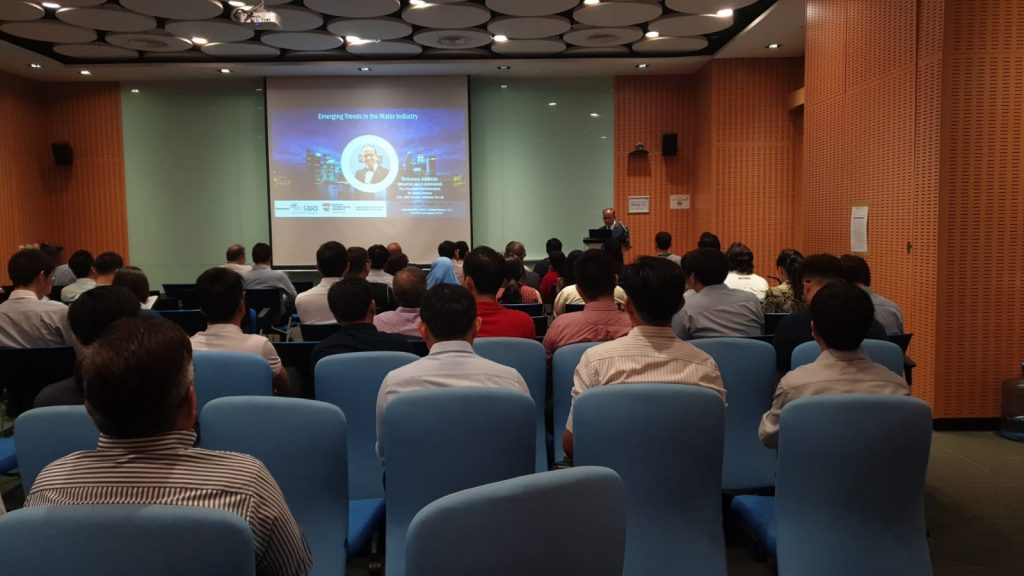 NEWRI, World Bank and several water industry stakeholders shared interesting and eventful sessions at the inaugural and insightful seminar "Emerging Trends in the Water Industry" on 10 October 2019.
SWA Vice-President (Administration), Mr Dinesh Sharma delivered his welcome address to more than 70 participants while NEWRI Executive Director, Prof Shane made his opening address by giving an overview of water problems in South East Asia.
Other sessions include World Bank advising on the Challenges and Opportunities: Water and Wastewater; Tech Solutions to Emerging Water Problems; Innovative Sensors & Real-time Simulations and Best Management Practices in Water Industry.
The event ended with a NEWRI and START Lab Tour.