30th May - 3rd June
IFAT 2022 B2B Mission Trip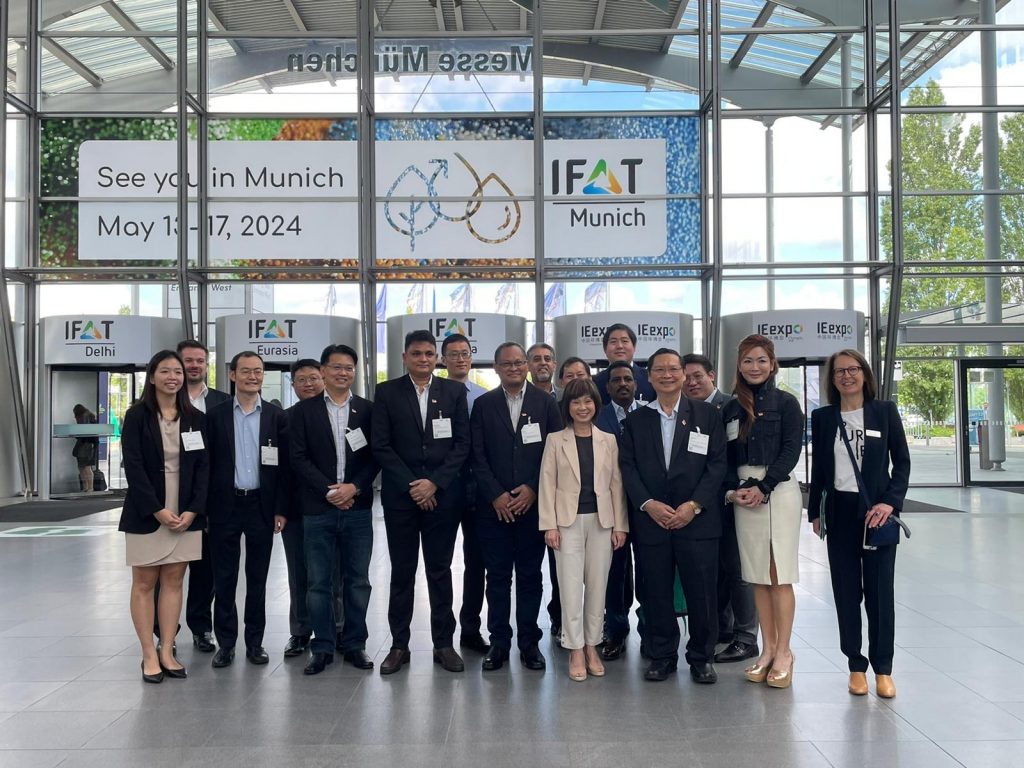 In Conjunction with IFAT 2022 Munich (World's Leading Trade Fair for Water, Sewage, Waste and Raw Materials) and as part of SWA's continuous effort to enhance our members' competitiveness through exploring new markets and business opportunities; SWA organised a Technology Mission from 30 May to 3 June 2022.
The objective was to focus on a better understanding of post-Covid business opportunities and challenges in Europe. Gaining market insights, trends and to develop potential cross-border business collaborations with European companies.
A Singapore delegation of 20, which comprised of seven water companies, representatives from PUB, and ESG attended the mission. The delegates also met with Madam Amy Khor, Senior Minister of State for Transport, and Sustainability and the Environment.
The main highlight of the four-day programme was the B2B Matching session with GWP, DWA and NWP pavilion exhibitors and the Singapore Business Forum.
Total of 98 pre-arranged meetings of which ten MOUs were signed. Delegates were very satisfied with the overall mission planning and program as they gained new business contacts, market insights, latest technologies and developed cross-border business collaborations.
In addition, delegates also visited the WWTP Oberschleissheim (Aerzen) for an in-depth understanding of the WWTP operations with smart remote monitoring system and the latest equipment.
Feedback from some delegates:
Mr. Hong Gay (Director, GrahamTek Nuwater): "This is definitely one of the best overseas trip I ever had."
Mr. Bashir, (CEO, Liquinex Group): " Thanks to SWA team for doing a great job. Liquinex and team had a very fruitful time with various MOUs and promising new-tech ventures. Thanks for organising the trip".