20th - 22nd September 2023
Invitation to Exhibit at TIWW 2023
Dear SWA members and partners,
SWA is pleased to announce that we will be participating in the fourth Taiwan International Water Week (TIWW), the only one water-related professional B2B exhibition in Taiwan, Taipei.
https://www.taiwanintlwaterweek.com/en/index.html
Taiwan International Water Week (TIWW) is an annual event held on 20th September – 22nd September 2023 @ TWTC Exhibition Hall 1. TIWW brings together international water experts, government officials, and industry leaders to share knowledge, exchange ideas, and discuss solutions for water-related challenges. The event is organized by Taiwan External Trade Development Council (TAITRA).
TIWW features a variety of activities, including a water exhibition, a conference, technical sessions, forums, and networking opportunities. The event covers a wide range of water-related topics, such as water resource management, water treatment technologies, water governance, and smart water systems.
Why Exhibit at TIWW 2023 with SWA:
– Under Singapore Pavilion, with at least 1 Director who is a Singaporean or Singapore PR, you are eligible for a up to 70% grant off the exhibition fees, approved by ESG.
– Showcase of products, technologies, and services related to water.
– Conference and technical sessions from experts to present their research and findings.
– Facilitation of forums and networking events for discussions and collaborations among participants
– B2B Meetings and Site Tours
Scan/Click QR Code to Download Form: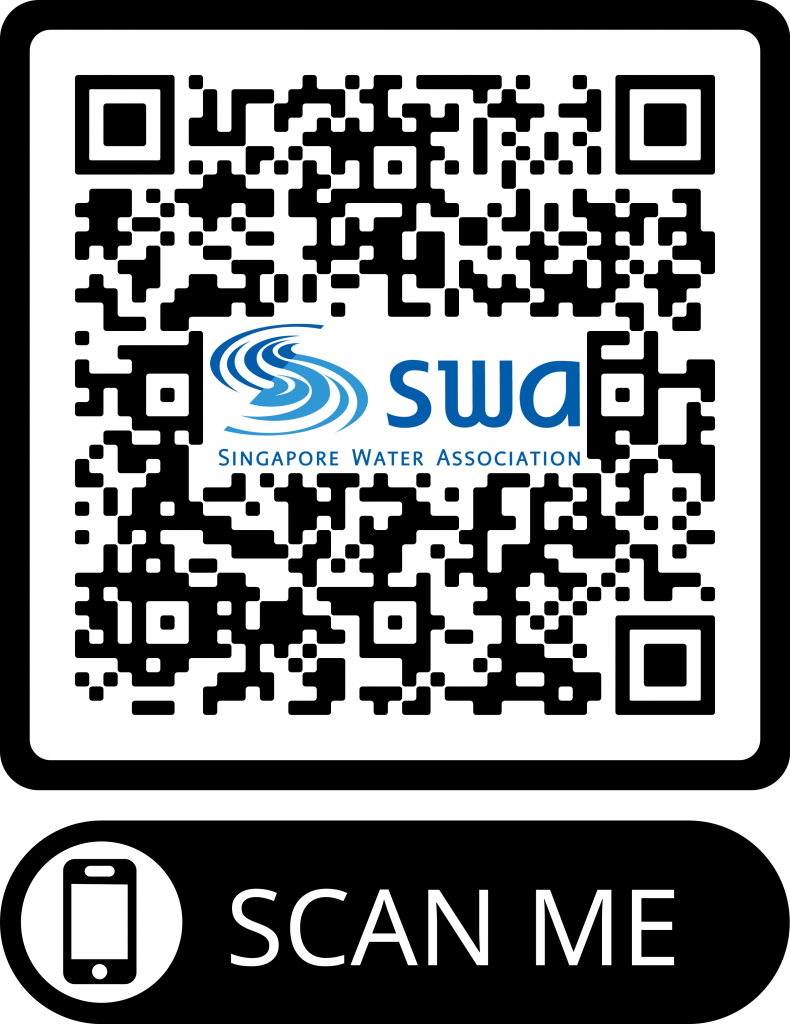 You may complete and return back the attached registration form as soon as possible through email (gerald@swa.org.sg).
If you have any enquiry, feel free to let us know through the email or WhatsApp @ +65 91515031. Thank you.