4 December 2020
Singapore Water Exchange (SgWX) Water Utilities Series – The Manila Water Story: Emerging Challenges and Strategic Responses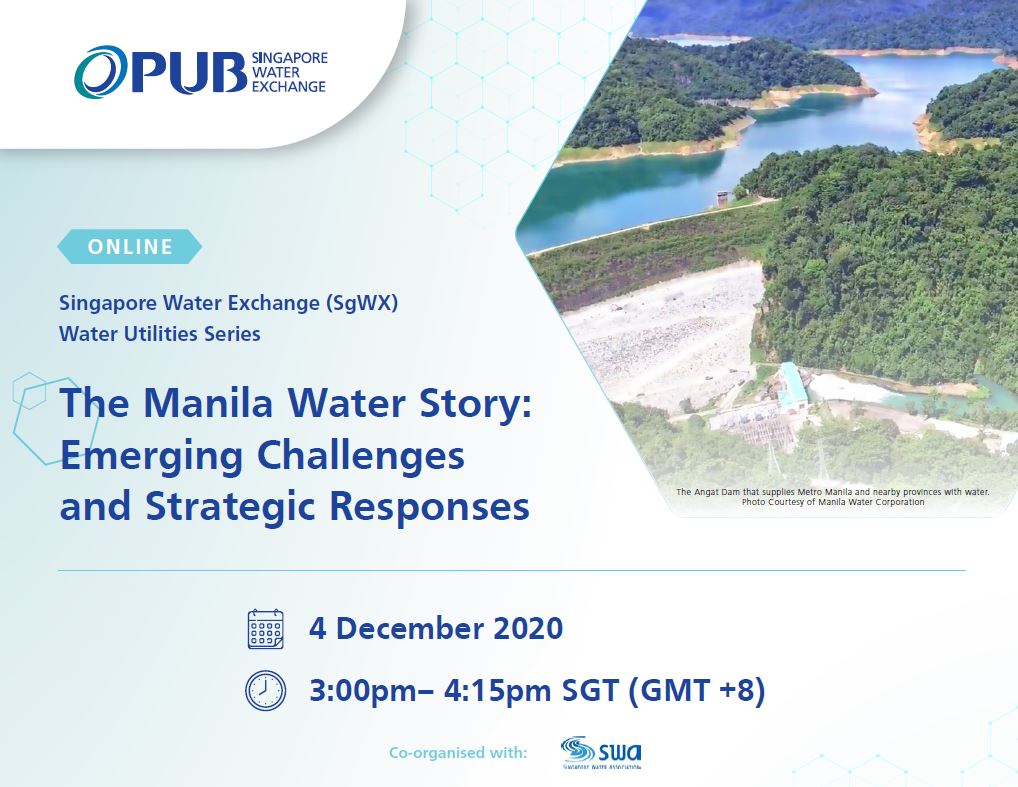 Globally, water utilities have to adapt to external changes, such as rapid urbanization, impact of climate change and increasing customer demand. Manila Water is no exception. This webinar will present Manila Water's specific challenges and the solutions it has implemented to ensure operational continuity. The webinar will also discuss the company's key programmes till 2037.
Learn about Manila Water's long-term plans and discover new opportunities. Be updated on the latest development in the Philippines water market.
Contact SWA at enquiry@swa.org.sg and T:6515 0812 for further queries.