6 to 10 May 2019
SWA Melbourne Mission 2019
In conjunction with OzWater 2019, SWA is organizing a 5-day mission to Melbourne from 6 to 10 May 2019 as part of our continuous effort to enhance our members' competitiveness through exploring new markets and business opportunities.
The mission will focus to deepen understanding of the business environment, explore and to develop cross-border business collaborations with relevant government bodies, water utilities, retailers as well as other commercial players from Mining / Pharmaceutical / Food & Beverage / Semiconductor industries.
Ozwater is the Australian Water Association's international water conference and trade exhibition. Returning in 2019 to the Melbourne Convention Exhibition Centre, thousands of water professionals from across Australia and internationally will unite in one of the world's most liveable cities to share ideas on the future of water in Australia.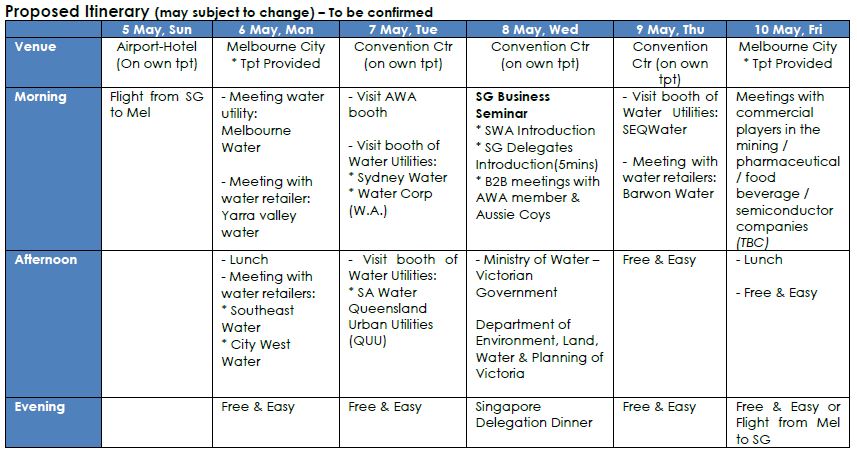 Download Registration Form SWA Melbourne Mission 2019