22 September 2020
SWA Webinar : Unlocking the potential of Wastewater
Singapore Water Association is co-organising a complimentary Webinar with The Royal Danish Embassy on September 22nd 2020, Tuesday, SGT 4pm to 530pm.
The objective is to establish and foster potential collaborations between the Singapore and Danish companies, focused in the area of wastewater businesses.
This webinar has also been included as one of the activities in the official working program under the new environmental collaboration agreement between Denmark and Singapore by the Embassy, supported by the State of Green, The Danish Export Association and PUB, Singapore's National Water Agency.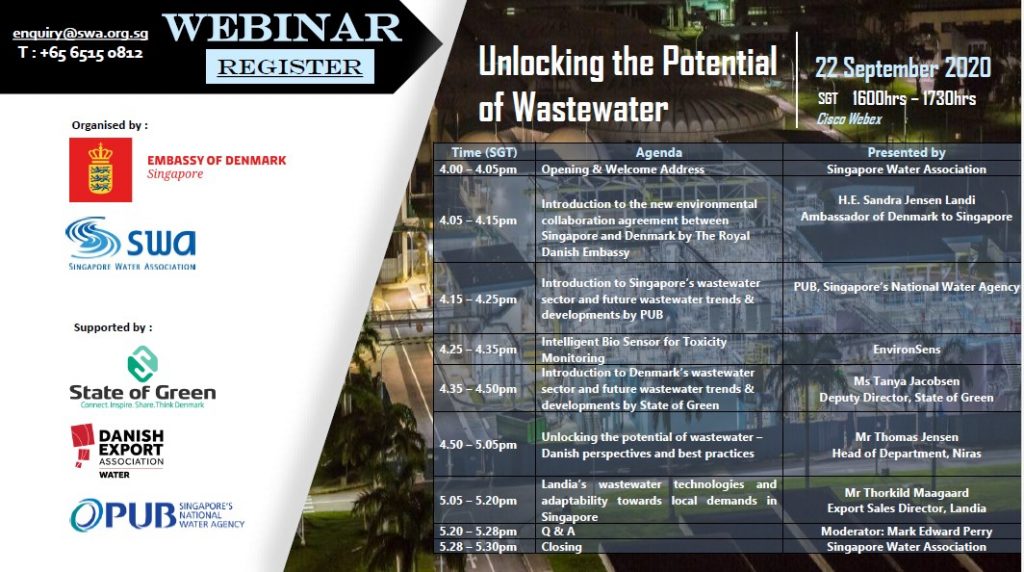 Download Webinar 220920 edm