18 September 2020
Virtual Site Visit to Experimental Power Grid Centre (EPGC)
Singapore Water Association is organising an inaugural virtual visit to the Experimental Power Grid Centre (EPGC) on 18 September, Thursday, 10am. Smart Grid & Power Electronics Consortium Singapore (SPECS) will assist to facilitate the virtual visit to EPGC.
EPGC's megawatt-scale (MW) grid facility is one of the largest facilities in this region. They have a comprehensive range of generation sources, energy storage systems, and loads, which allows equipment manufacturers and system integrator to test out their technology or configuration at actual power before deployment.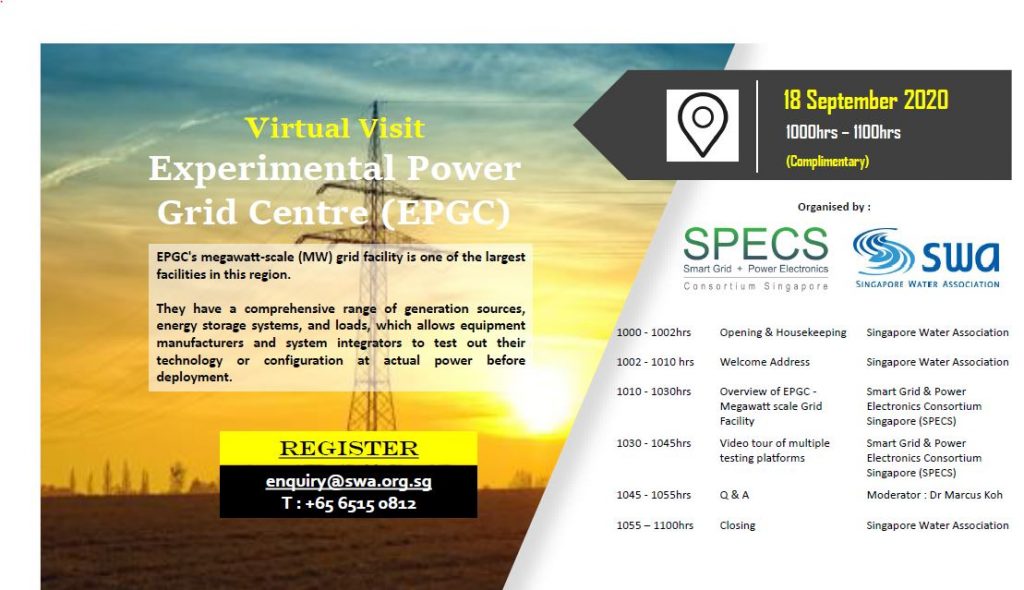 Download Virtual Site 180920